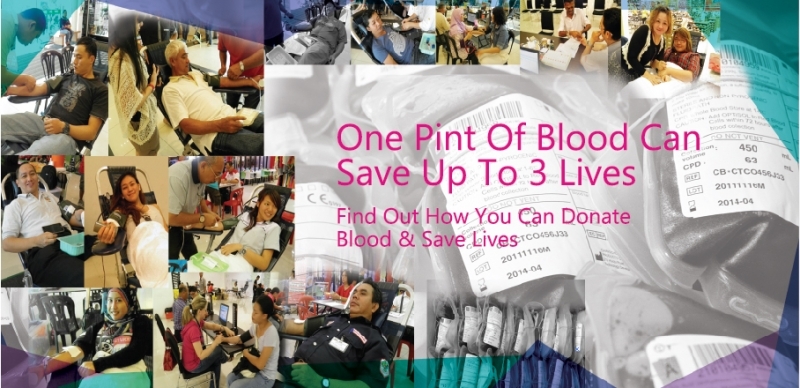 Help Us Save Lives
Every time a person donate blood, he or she is saving lives, blood cannot be manufactured, and there is no substitute for it. It is in constant demand for accident victims, hemophiliacs, surgeries, infants, patients battling cancer and more. In addition, blood supplies need to be replenished constantly, as blood products have a short shelf life. With blood shortages occurring always due to many reasons, it is important to create a network of blood donors who commit to donating regularly.
The Malaysia Blood Donor Society is a non-government organization (NGO) with the objective of increasing public awareness in promoting voluntary blood donation and safeguard the interest and welfare of blood donors and members of our organization.
In cooperation with the National Blood Centre (PUSAT DARAH NEGARA), district hospitals and local affiliates, we are organizing regular year round monthly blood donation campaign throughout the country to ensure adequate supply of raw blood to the blood centre. As we have no fixed grants our activities are entirely funded by donation and sponsorship.
How you can help
Sponsor a Blood Donation Campaign
Sponsor a blood donation campaign
Sponsor a Gift for Blood Donor
Sponsor a gift or goodies bag for a blood donor as token of appreciation for their lives saving deed
Sponsor an Advertisement
Sponsor an advertisement in our official magazine
Thank You Pack
For each sponsorship we will send a thank you pack which contain a certificate of appreciation and the official receipt for your sponsorship.
Please drop us a line if you wish to help :